OUR STORY
The Kirribilli Markets were first held on January 21st 1976 in the back yard of the then newly opened Kirribilli Neighbourhood Centre. Today, The Kirribilli Markets is one of Sydney's oldest and most popular Markets. Featuring over 220 stalls selling, New and recycled fashion and accessories, Emerging local Fashion Designers, Home and Gift wares, Arts and Craft, Jewellery, Plants, Gourmet foods and a whole lot more!
There are two Markets held each Month: The Art, Design & Fashion Market, held on the second Sunday of the month, is a boutique Market with Artisan made goods in the Tunnel and Fashion, food and more on the Green and Gravel areas.
The General Market, held on the fourth Saturday of the month has everything you could want from Artisan goods to secondhand clothes and more.
Both Markets have two eating areas, Eat Street which is on Burton street and Gourmet Corner which is located on the Gravel area of the market. As well as live entertainment all day long in Burton Street.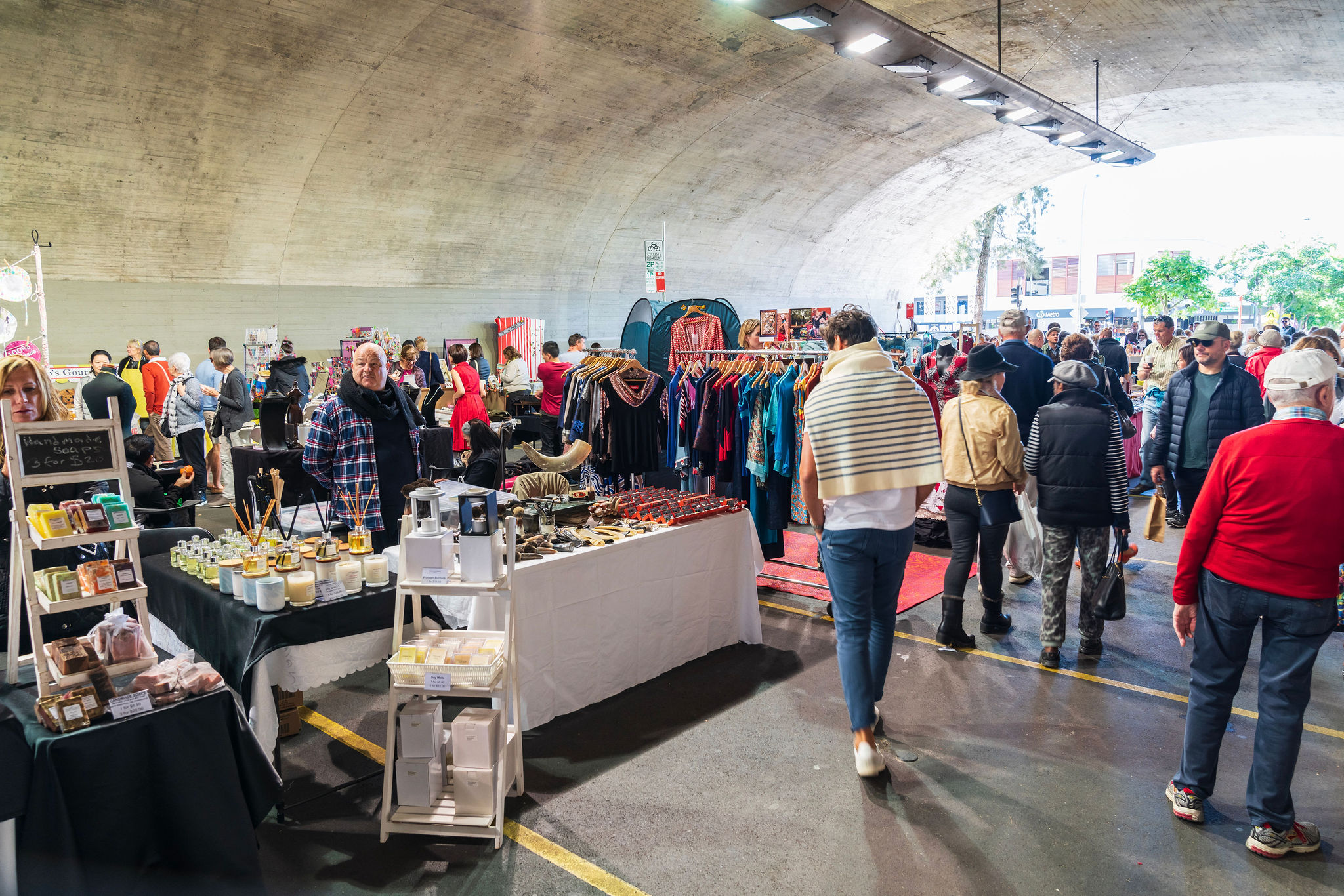 Clothes Recycling
In 2014 The Kirribilli Markets partnered with The Smith Family to provides charity clothes bins at each Market for the disposal of unsold secondhand clothing.
Well over 10,000kg of clothing has been collected through these bins, which has greatly reduced the amount of waste the Markets sends to landfill and benefits a great charity. The bins are located at each Market near the markets management tent.
The Kirribilli Centre
The Kirribilli Markets are run by The Kirribilli Neighbourhood Centre, and help support the work of the Centre.
The Kirribilli Neighbourhood Centre - A place for the local community to meet, gather, socialise, take classes and seek advice or information.
Follow The Kirribilli Markets on Instagram